MARC Report 238: Text view
In the new interface you no longer need to press <F10> to access TextView–a text view is immediately prepared whenever you navigate to a new record. If you wish, Brief message and Notes are also available in Text view by opening the right-hand panel (in the screenshot below, this panel is closed).
In addition, edits in Text view are now automatically reflected in all other views, and vice-versa.
Also, a Find/Replace toolbar is now available in Text view at the bottom of the screen. Click the 'Find/Replace' button once to display the toolbar; click it a second time to hide it: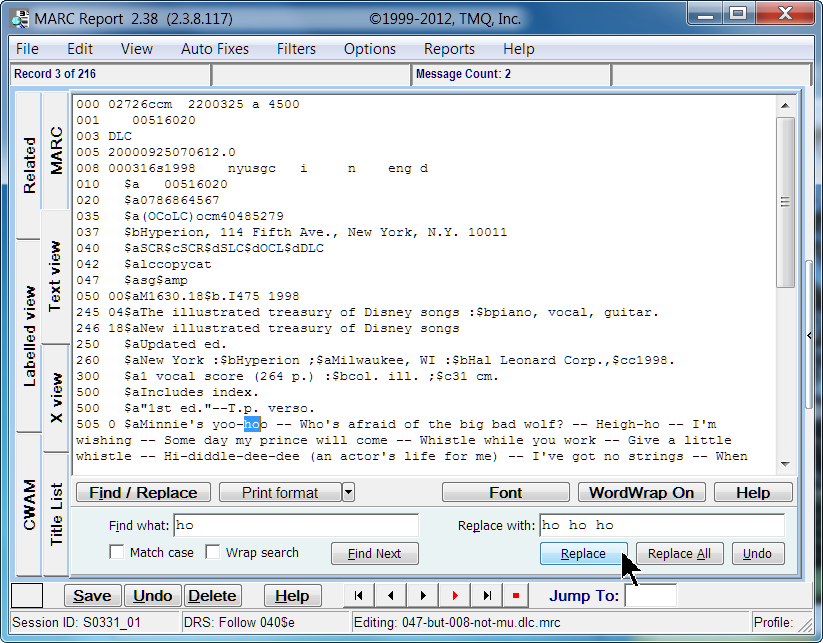 Finally, the Print/Format drop-down menu adds the followings options for formatting a text view for printing:
Include the filename and record number at the top of the report

Specify the column at which lines are wrapped

Convert diacritic characters to their hex representation

Substitute any character for a blank space in a fixed field

Add a blank space before and after every subfield

Format the text using LC's MARCBreaker format
Back to top